13.11.2014
Shanghai/ PRC
Branding/ Kodak Asia
In 2014 Kodak Asia built their second Technology Experience center to demonstrate their new technology in offset and digital printing. lcdc was brought in to design and install the identity for the center. Keeping things clean and industrial (appropriate to the products on display) we developed a road map so clients walked through Kodak's' technologies in clear and logical order.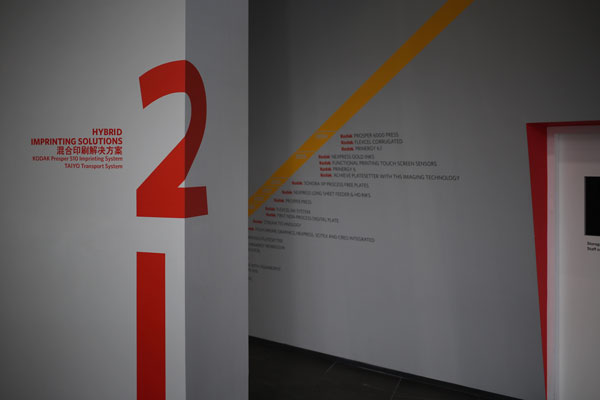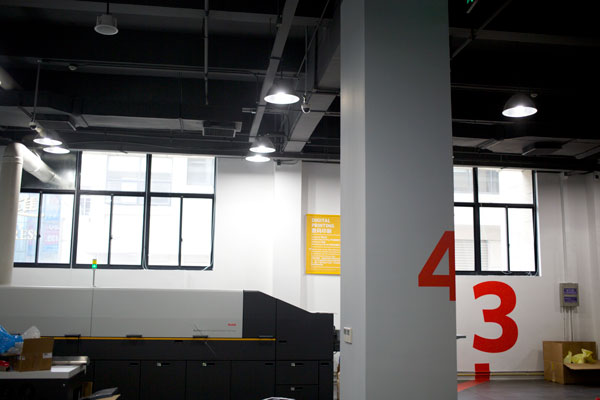 20.05.2013
Shanghai/ PRC

Booklets/ Kodak
lcdc created 4 booklets demonstrating customer success stories and wining applications across the Asia Pacific Region (APR) for IPS, EPS and Packaging solutions.
The booklets (distributed for sales, major trade media and marketing across Asia Pacific Region) are designed as sales, customer write up opportunities and marketing tools for Kodak APR market team.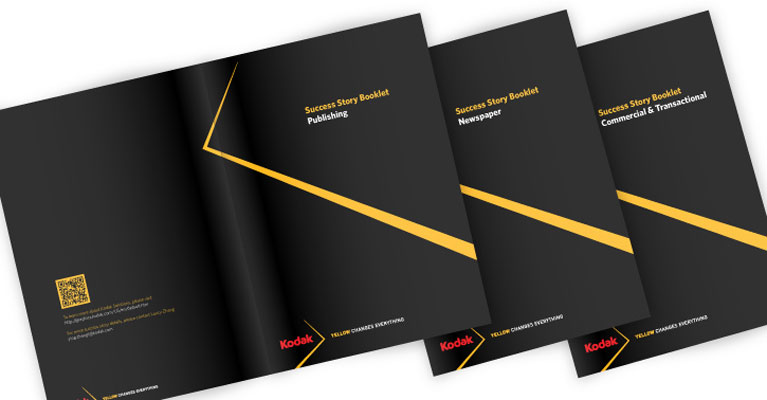 01.11.2013
Shanghai/ PRC

Print ad/ Kodak
Kodak A4 ad for a print industry magazine.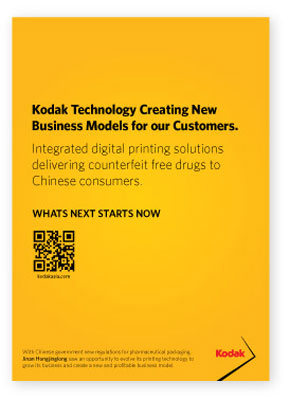 01.12.2012
Shanghai/ PRC

Print / Kodak
Massive stage backdrop for Kodak Yellow changes everything event in Malaysia.